The Startups registered with ICAI can be benefited by the domain expertise and experience of the Chartered Accountants who are registered as Business Consultants with the ICAI. The practical exposure and domain expertise of the Chartered Accountants can help registered Startups in many ways to overcome the challenges faced by them by providing various specialized services, augmentation of resources and guidance on judicious ways to curb wasteful expenditure.
Specialized Services to choose from:

Arbitration

Audit

Book- Keeping

Business Advisory

Certification

Charities, Trusts
and Not for Profit

Cloud Computing

Corporate Laws & LLP

Direct Taxes

Foreign Trade

FEMA

Forensic Services

GST

Inbound / Outbound Services

Indirect Taxes

Insolvency

International Tax

Investment Advisory

IT Services

MSME Advisory

Payroll Services

Valuation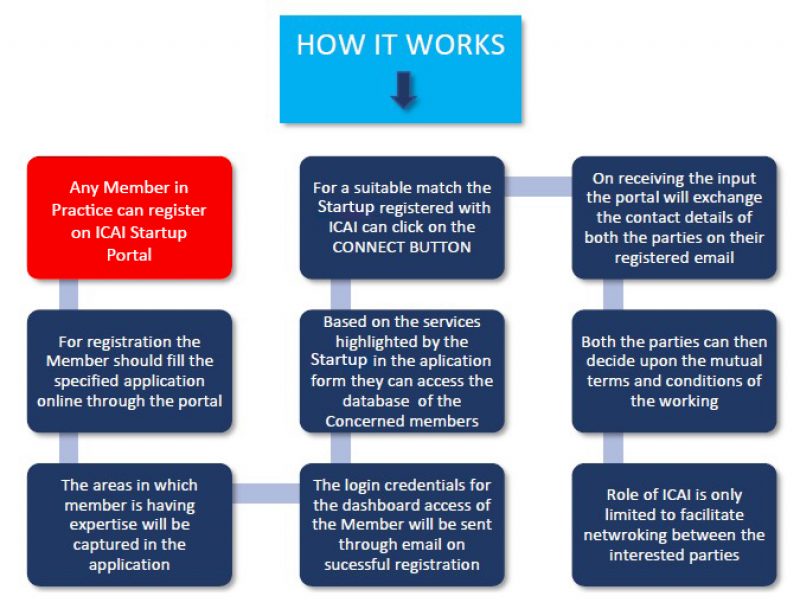 For registration, Please fill the application:
Copyright © 2020 ICAI. All rights reserved.
Privacy Policy | Terms & Conditions